How to Ensure you Get the best Cyber Monday Deals Online in 2020
We are closing in on Cyber Monday, the biggest shopping holiday of the year. The massive online event marks the official start of the holiday shopping season in most parts of the world. This year, Cyber Monday falls on November 30. That will be only 25 days before the Christmas holiday, which means that Cyber Monday 2020 is your last chance to make big savings on your holiday shopping. 
When it comes to holiday shopping, you want to start shopping early to avoid the season's shipping delays. The country's top retailers including Ali Express, Daraz, Home Shopping, and Telemart have started offering early deals. Among the items on sale for Cyber Monday, this year include smartphones, tablets, noise-canceling headphones, cheap name brand laptops, and affordable smart 4K TVs. 
How to Get the Most Out of Online Cyber Monday Sales?
While the event traditionally focuses on online shopping, almost as many consumers do their Cyber Monday shopping in-store as they do online. However, it appears that we'll be doing most of our holiday shopping online this year given the exacerbating Covid-19 situation. Not to worry, though. All that means is holiday shoppers will have more options, hence more opportunities to save. Below, we share some tips to help you capture the best Cyber Monday deals in 2020. 
Create a Shopping List Early
If you want to get the best out of online Cyber Monday deals, it helps to plan your shopping early. Create a shopping list well before the actual date. That way, you will have time to do your research on the prices so that you can tell the difference between the good deals and marketing hype. A shopping list will also keep you from getting distracted by good deals on stuff that you don't really need. You can start looking at other items when you are done getting whatever is on your shopping list. 
Subscribe for Email Newsletters 
As we close in on Cyber Monday, stores will start flaunting their best deals on newsletters. Customers who subscribe to a retailer's email newsletters are usually among the first to receive the best Cyber Monday deals. Email newsletters offer a great opportunity to find the best deals. Subscribe to retail newsletters from your favorite retailers to improve your chances of making big savings this holiday shopping season. It takes less than a minute to sign up for a newsletter and it's absolutely free.
Follow Brands and Stores on Social Media
Following your favorite brands and stores on social media is also an effective way to stay abreast of the best retail deals this holiday shopping season. Here, you'll find plenty of fan special deals that are actually personalized based on social media activity, shopping history, and demographics. Different social media platforms can be used to achieve different marketing goals. Instagram and Facebook, for instance, are ideal for targeting shopping preferences while Twitter excels at time-sensitive deals. 
Use Price Comparison Tools
You need to make sure that you are getting the best possible deal before you make that Cyber Monday purchase. You can search for the best prices for a product on a dozen websites, but the best way to go about it is to use a price comparison tool. Simply download a price comparison tool in the form of a browser extension or an app and you are good to go. A price comparison tool such as Piggy, Honey, and Capital One Shopping will help you get the best possible Cyber Monday deals.
Research Shipping, Return Policies, and Fees
Shipping and return policies are key considerations when shopping online at any time of the year. Some retailers offer free shipping on purchases temporarily during Cyber Monday. You can plan your Cyber Monday shopping in such a way that you end up spending as little in shipping fees as possible. It's best to avoid retailers who charge shipping on all orders on Cyber Monday unless the items you are looking for aren't available on sites that offer free shipping. Don't forget to look at return shipping charges too. 
Use a Rewards Credit Card
There are numerous benefits to using a rewards credit card when shopping online. An outstanding reason for using a rewards credit card for online shopping is that it will increase your Cyber Monday savings. The best rewards credit card will slash your prices by a significant amount. If you have bad credit or just don't like credit cards, you can use one of the many cashback apps or browser plugins such as Capital One Shopping or Ibotta to get the best out of Cyber Monday deals. 
Stay Up Late or Wake Up Early
Stay up late on the night before Cyber Monday or wake up early to catch the best deals. You need to start your shopping as early as possible especially if there is a possibility of the items you are looking to purchase running out of stock. You probably don't need to stay up late or get up too early if there's not such a crazy demand for the products you want to buy. Shopping at inconvenient hours also gives you the best chance at landing Cyber Monday deals that you'd usually miss out on.
Shop Anonymously with a VPN 
Retailers know a lot more about you than you think. For instance, eCommerce sites know exactly where you are based on your IP address. Retailers use data such as location, browsing activity, and online shopping history to create customized holiday shopping deals for you. They show different prices to users based on this data. The solution is to take advantage of Cyber Monday VPN deals from ExpressVPN and shop anonymously. A VPN server encrypts your IP address and makes your online activities untraceable, qualifying you for deals that are not accessible to a user with your browsing or shopping history. 
How to Avoid Online Shopping Scams?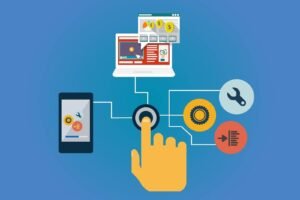 If you are looking forward to Cyber Monday shopping this year, you are not alone. Hackers and online scammers are, too. As stated earlier in the article, most of the holiday shopping this year will take place online due to the pandemic. As Pakistanis flock to online stores for the best Cyber Monday deals, online shopping scammers will also be on the prowl. Here are a few security tips to help you stay away from online shopping scams and protect yourself online.  
Don't use public Wi-Fi when shopping online or at least make sure that you are connected via a VPN if you must use public Wi-Fi. Wi-Fi connections in public locations such as coffee shops, internet cafes, and airports can expose your online activity to prying eyes. This exposure puts your credit card information, passwords, and other sensitive data at risk of being harvested by hackers. 
Check for Security Certificates 
Make sure that websites are secure before you start shopping on them. Check your browser to see if a page is private or not. A padlock icon on the left side of the address bar usually means that the page is private. You can rest assured that the data collected by the website is secure and will not be placed on a public server where hackers and malicious advertisers can access it. Website certificates mean that the website is encrypted and your data is safe. 
Short for Website of Trust, WOT is a browser extension that tells whether a website is safe or not. If you open a malicious site, a WOT popup will appear, warning you to proceed with caution. The browser extension is extremely easy to install. Just open Firefox or Google Chrome and search for WOT. You will be able to see a green button next to the URL when displaying a web page once the extension has been added. 
Experts recommend that you use a credit card instead of a debit card when shopping online during Cyber Monday. Major credit card companies such as Visa and Mastercard don't hold cardholders liable for fraud. When using a debit card, on the other hand, you may have to pay for fraudulent charges up to a certain limit. Only use your debit card to withdraw cash at the ATM, and that's all year round, not just during the holiday shopping season. 
Be Careful with Email Links and Attachments
Phishing emails are a common way for online scammers to gain access to your identity or credit card information. They'll often impersonate top retailers and brands but instead of leading you to a good deal, their goal is to steal personal data such as your login credentials or introduce malware into your computer. Review email addresses and links carefully when dealing with email newsletters this holiday shopping season.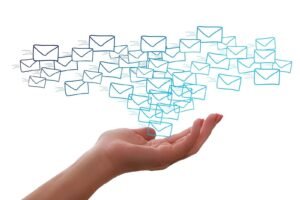 Cyber Monday, the biggest shopping holiday of the year is around the corner. This is the best time to do your holiday shopping and take advantage of amazing deals on items such as smartphones, computers, smart TVs, apparel, and kitchenware. The vast majority of Pakistanis will be doing their holiday shopping online this year. While it's convenient, online shopping can be a cybersecurity nightmare. Follow the aforementioned tips to stay safe on Cyber Monday 2020.
Source Link: TechWarn.com